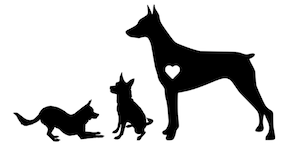 Private sessions:
$65 per half hour session
$120 per hour session
Discounts available for multiple sessions purchased at once. Please feel free to email me for a quote.
Includes typed up notes reiterating on what was covered from each session
Virtual Sessions: $50 per half hour session
Handouts: $20-30 depending on subject matter
Group Classes:
$240 for 6 week sessions: Puppy, Adult, Intermediate, Obility, Scent Work, Canine Good Citizen preparation and test
$200 for 4 week sessions: Rally Obedience and Tricks
$40 for CGC test only
In home boarding/daycare:
$70/day for each physical calendar day, does not matter drop off time. Dogs that are picked up by 8am do not have to pay for that calendar day. Thanksgiving and Christmas are $90/day..
$5-10/day for medications that need to be administered daily. Cost depends on how many medications are given and their frequency.
Someone is always home. Our yard is huge and fully fenced in. Matilda is great with little dogs and elderly dogs. We only board one dog at a time, which allows us to spoil your pup as if they were our own! You will receive daily updates and pictures of your pup throughout the day. I am a veterinary technician and able to medicate your pup if need be. The dogs sleep in our room unless they are requested to be crated. Our family loves going on walks and hikes. Days book up quickly with our regulars so if you know a time frame that you would want our services contact me ASAP. All dogs must be evaluated ahead of time and must get along with dogs and children.
I take cash, Venmo, Zelle and checks. I can not accept credit/debit at this time.